The Download Window is Free
You can download and use GetBot without having to pay for it. There is no time or usage limit.
You can use the Site window in GetBot to evaluate it. To add files from the Site window to the download list, you'll have to buy GetBot for US$19.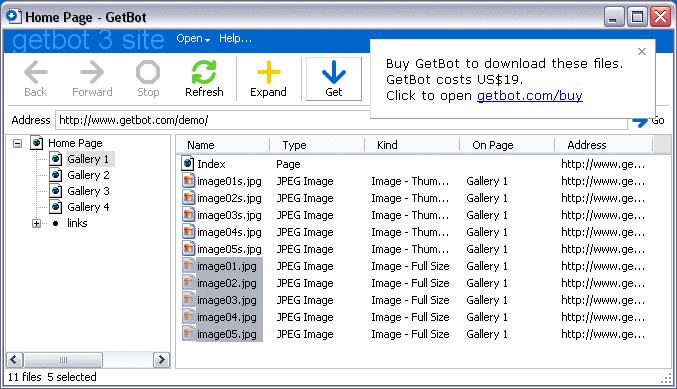 The Site window will work before you buy GetBot. You just won't be able to get files from it.
Buy and Activate GetBot
A GetBot activation e-mail contains purchase information and a cryptographic signature in plain text. Activating GetBot does not require downloading any additional software. No information is transmitted on the Internet when activating GetBot.
If you change computers or format your hard drive, you can activate GetBot with your activation e-mail again.
To upgrade GetBot, just download and run the new program file. Switching between versions doesn't loose GetBot options, activation, or the list of files to download.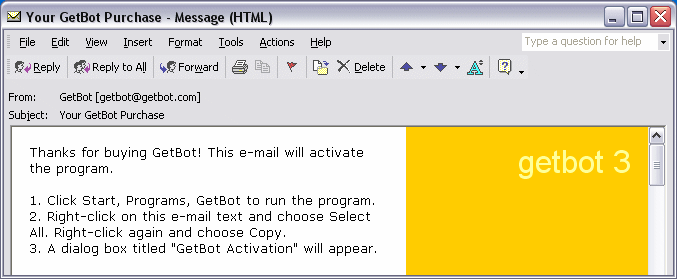 This is an example of a GetBot activation e-mail.